Just Egg Omelette Blanket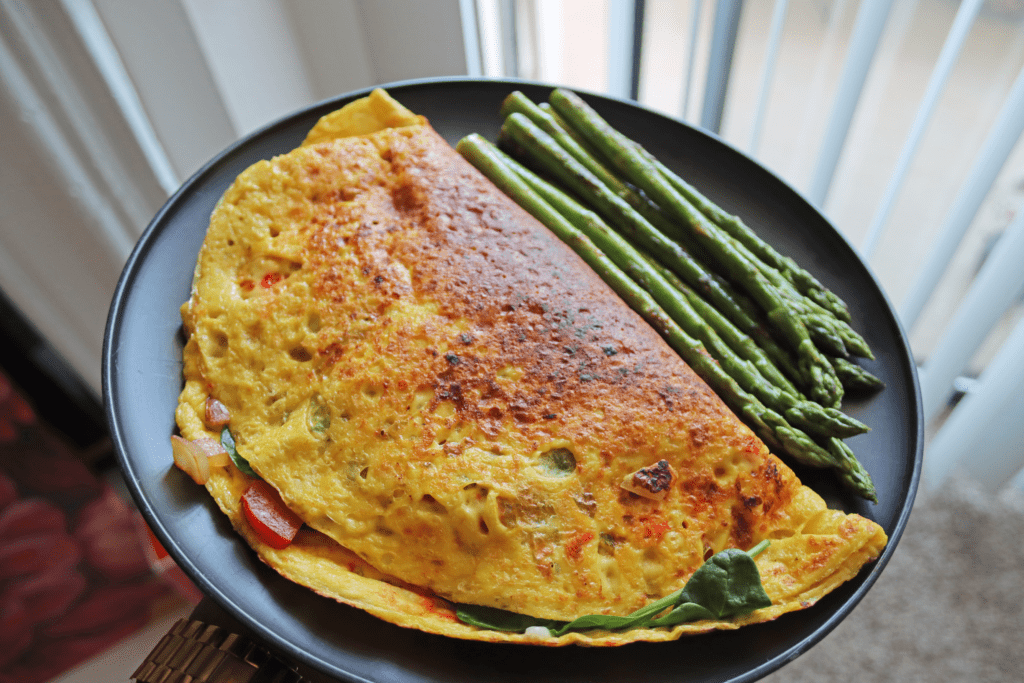 Just Egg Omelette Blanket
Nutrition Facts
Calories:
542
kcal
Carbohydrates:
24
g
Protein:
34
g
Fat:
34
g
Ingredients
248

grams

Just Egg

28

grams

Daiya Cheddar cheese shreds

80

grams

Asparagus

35

grams

Yellow Onions

85

grams

mushrooms

10

grams

Baby spinach

50

grams

Green, Red, and/or Yellow bell peppers
Seasoning
1

tsp

Sazon

1

tsp

Pink Salt

1

tsp

Garlic Powder
Instructions
Add the chopped veggies of your choice to the warm pan. Season with a little salt and pepper (Sazon preferred). Cook until slightly golden, 2 to 4 minutes, stirring only occasionally. Remove from the pan. Set aside while you cook the omelette.

You can also pour the cooked veggies directly onto the JUST Egg and cook them together instead of doing a folded omelette.

Once you've removed the veggies from the pan, lower the heat to medium-low and lightly spray with cooking oil spray.

Pour in the JUST Egg in the center. Then, let the omelet cook low and slow, don't rush it. When the edges crisp, run a spatula gently around the edges of the omelet to keep them loose and thick.

When the top surface has cooked (again, don't rush it, this may take a while), use a spatula to quickly and carefully flip the omelette. If the omelette cracks at all, just push the edges together and it will reseal. Add the top with the sautéed veggies.

Let the second side cook for several more minutes. Use a spatula to check the bottom. Loosen the omelette from the sides of the pan and fold over the fillings.